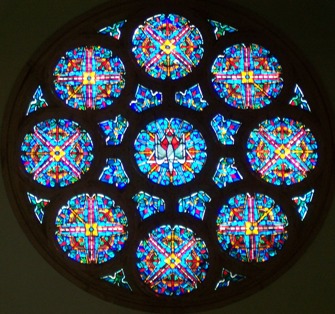 First Presbyterian Church began in 1821 as the first religious community in the pioneer town of Evansville, Indiana. Today, as a result of unions and reunions of three congregations, First Pres stands as a united witness of varied backgrounds worshiping together and serving the Evansville community.
The church's first building was a log house, built in 1817, on First Street between Oak and Mulberry Streets in downtown Evansville. In 1832, the "Little Church on the Hill" was constructed on Second Street where the former Strouse and Brothers building now stands (a commemorative plaque is attached to the structure). The church's current building was dedicated in 1874 and has been in constant use ever since.
However, the church is not a building – the church is people. Throughout its history, First Pres has been blessed with committed members who take the gospel of Jesus Christ with the utmost seriousness. Through the generous offering of time, talent, and treasure, First Pres has been able to make a difference in the lives of people – locally, nationally, and internationally.